Presented by Barbara Lloyd & Lane Neville
2013 was a dynamic year for investment sales in the Phoenix metropolitan market. We saw a steady number of transactions in comparison to 2012 and continue to see increased buying demand in the market. The elevated demand in our market, along with relatively low interest rates, has contributed to improving property values and lower cap rates.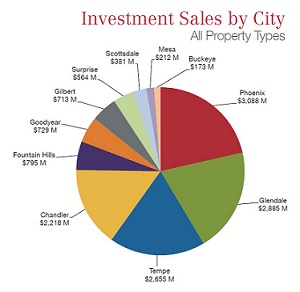 2014 will be a year of transition with property performance and values continuing to improve. We are seeing a shift in the market, going from buyer's chasing distress properties to placing capital in quality, more stabilized assets. Many of the properties that were purchased over the past five years, out of distressed situations, are now in a position to re-enter the market as a stabilized or semi-stabilized asset.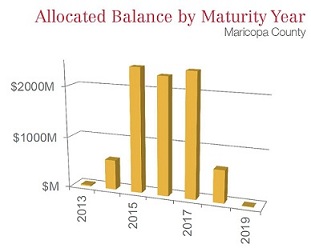 As we see distressed opportunities lessen on the local and regional REO level, our team continues to track the upcoming opportunities that may present themselves in the CMBS arena. Although we currently see a lull in CMBS delinquencies, based on the timing of upcoming maturities, high loan amounts and potential lack of equity or new debt for existing borrowers, there will be increased new CMBS distress opportunities over the next 12 to 36 months.
Overall, the outlook for the Phoenix metro area remains optimistic and that outlook will only continue to strengthen with improved job numbers and limited raises in interest rates.
Download the full report by clicking the image below: